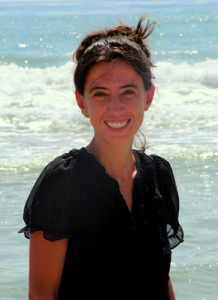 I am an author, interior consultant, and travel writer.
I have always loved design and writing. But instead of following my passion, I studied law and worked for a US law firm in Frankfurt until 2010, when—without much planning—I followed my heart. I wrote an article, corrected the original draft twelve times, and sent it to a magazine. Two months later, it was published. In the years after, many articles followed the first one. For my blog Design Elements, for different magazines, for my decoration book, and for my e-book Celebrity Designers: 50 Interviews on Design, Architecture, and Life, I interviewed more than one hundred fifty of the world's best designers.
When I'm not writing, traveling or decorating, I enjoy beach walks and tennis with my husband and our three children. I love the Black Sea, the scent of jasmine, and every square foot of our home near the Rhodope mountains.
My first decorating book, Liebe pro m2, was published in September 2015 by Random House Germany.
The title of my new decorating book is Happy Living.